Born in Barcelona (Spain), in 1993, Juan Bocanegra grew up surrounded by the love that his mother gave to him for artistic tasks and since childhood his weakness for art made his parents enter painting and dance courses when he was only 6 years old. In a small studio that was created in his paternal grandmother's house, he made his first paintings, his grandfather had dedicated himself to construction and took advantage of materials he had at his disposal such as cement, sand and other elements to capture what he felt on canvas.
His first paintings were still lifes, seascapes and portraits that he made of his closest family, in some portraits he used his body and his face as a model, in all his paintings he added textures.
Dance and painting marked his life and career, in 2017 he made a series of portraits and self-portraits of dance, and made his first solo exhibition entitled "Love and Dance". There,  he presents a self-portrait that impacts the public for its message, it is the self-portrait of a child who loves dance and cries because he wants to dance to feel free, but his society does not understand (A child dancing in Auschwitz, 2017).
After a long process of struggle between figuration and abstraction, he began to eliminate with oil the dancing bodies he had painted and the result was an abstraction derived from figuration (October 1, 2018).

Abstraction has accompanied him until today, he has had several stages, some where circular shapes prevailed as in the work (Love of two II, 2018) and other rectangular stages, where he painted square shapes to create a puzzle, where all the pieces that were in the work, fit into a single form, as in the work (Five, 2018).
After studying his own abstraction and going through several stages, he currently works to express the oppositions of the universe in general, his obsession is to capture everything that is related to movement and pause, he uses brushstrokes with free movements, combining with more conscious and calm brushstrokes. Through painting as a medium, he captures the contrast of movement and the stillness of dance, with colors or shapes that he obtains from the inspirations of his life.
He has participated in group exhibitions in Barcelona and Paris. And some of his works are part of private collections around the world.
Definitely, Juan Bocanegra is an artist who captures dance through painting, his two passions.
Abstract paintings 2018-2023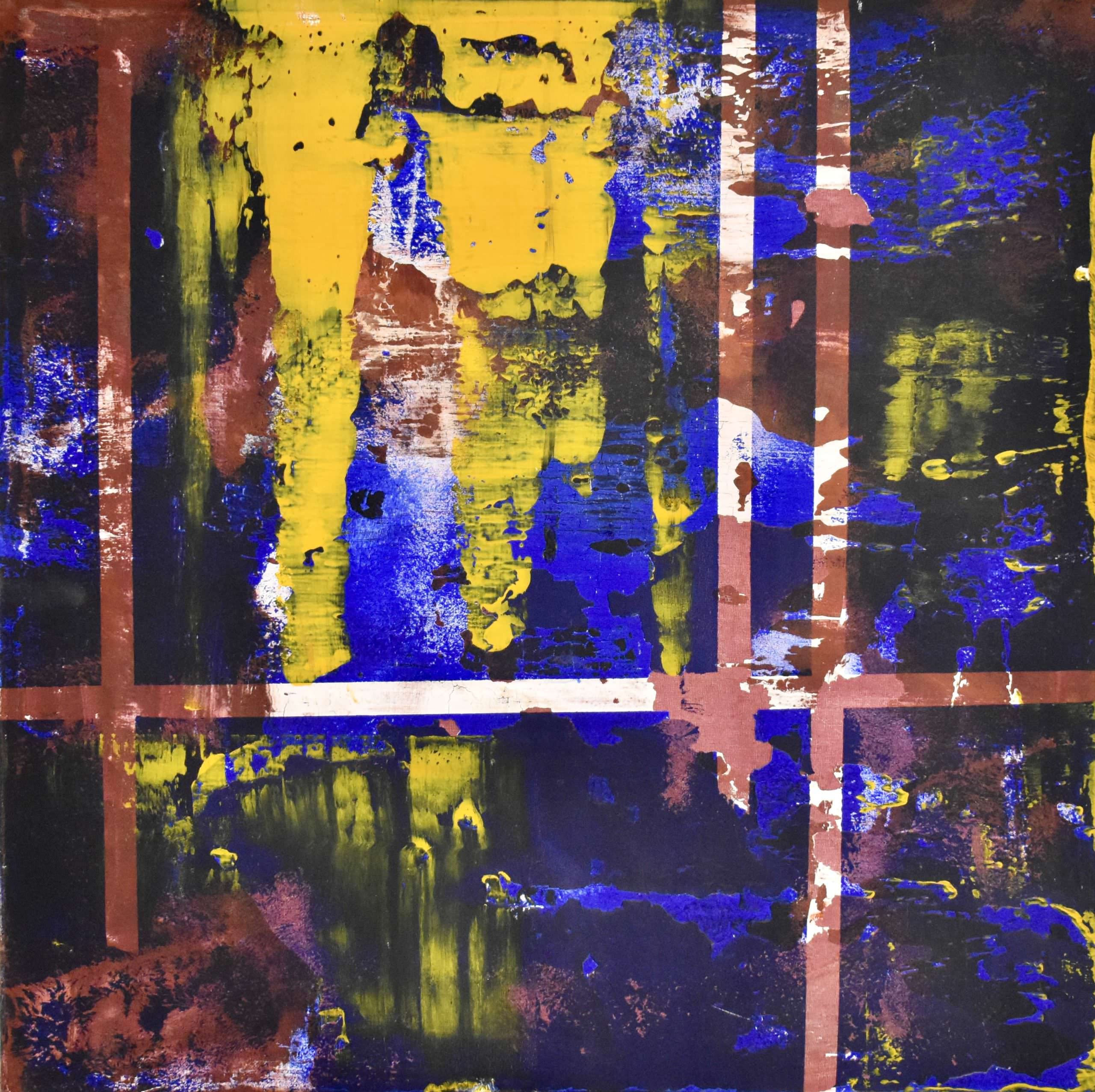 No title - Mixed media on canvas
No title - Mixed media on canvas
No title - Mixed media on canvas
No title - Mixed media on canvas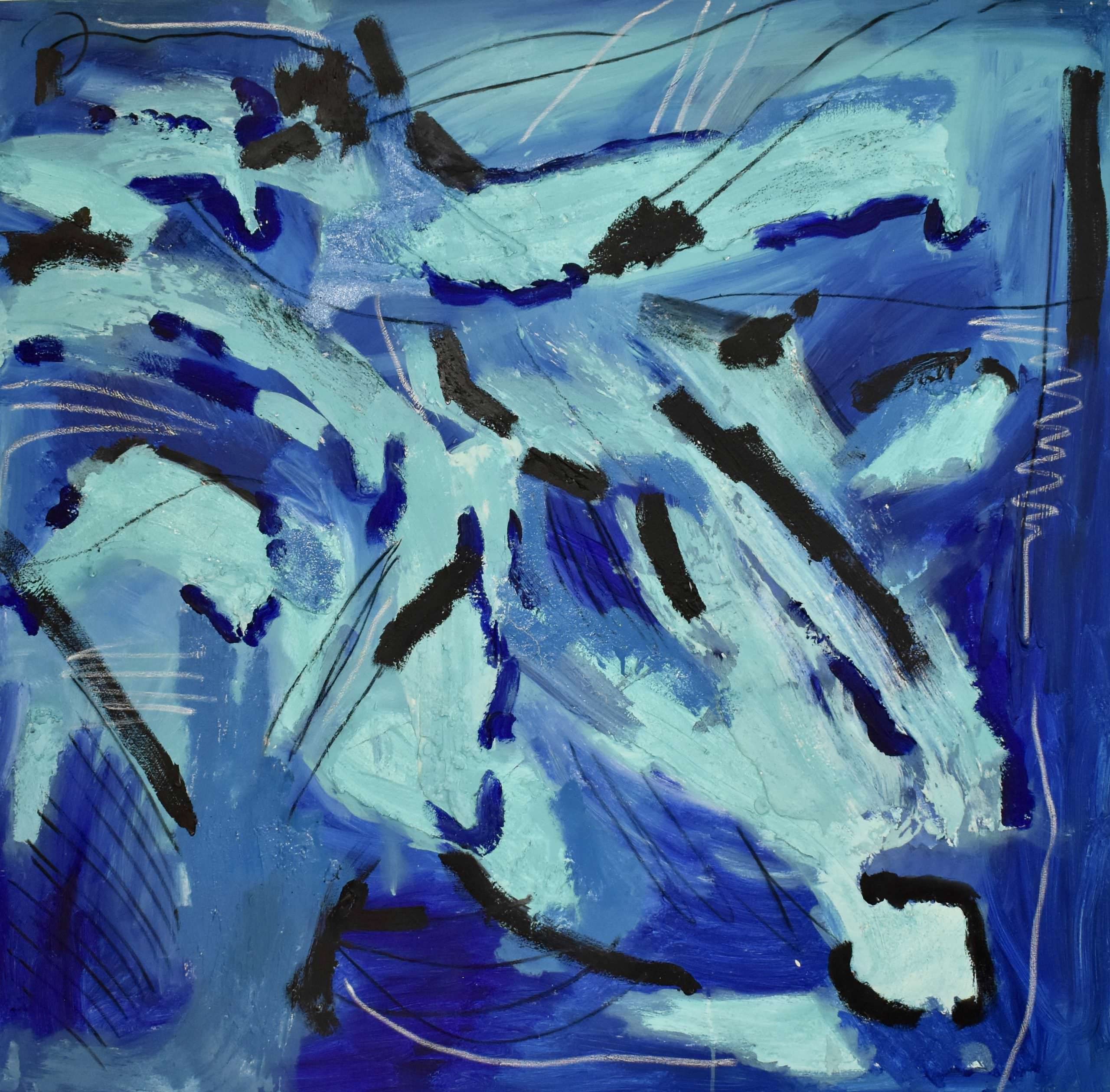 No title - Mixed media on canvas
No title - Mixed media on canvas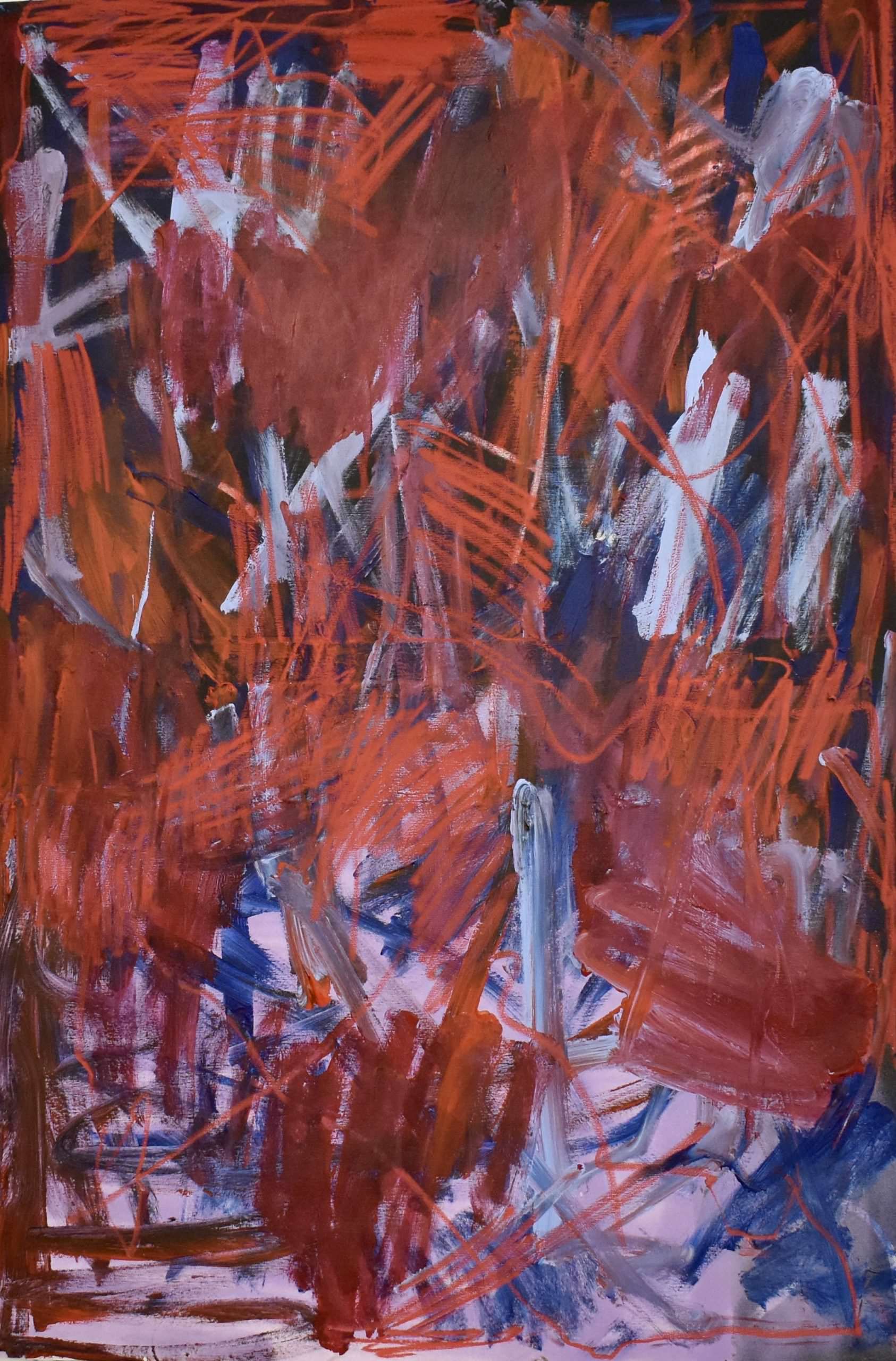 No title - Mixed media on canvas